Lifestyle
Tub or Shower? The Small Bathroom Debate!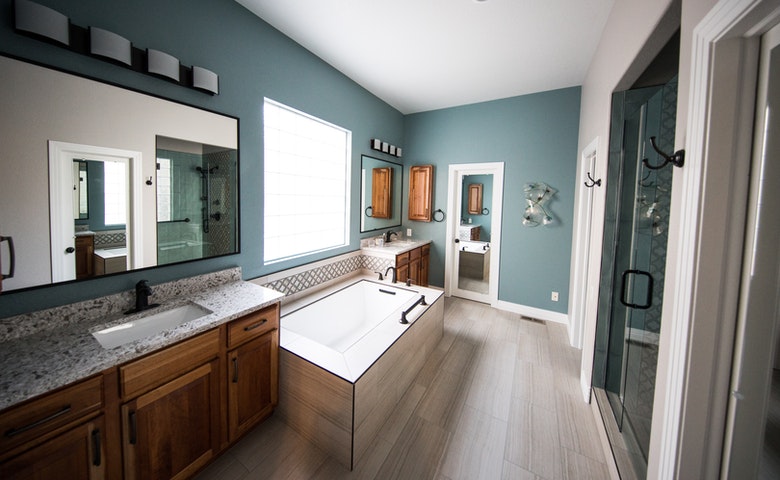 When renovating or creating a small bathroom, you face many choices. One of them might be whether or not you make it a powder room or a full bathroom. A powder room with a toilet and sink can be useful for the main floor, but a full bathroom is necessary for people living there night in and night out. If it's a small bathroom, you might wind up with a debate about doing a tub versus a shower.
Shower Tubs
Shower tubs sometimes seem like the best of both worlds. People can take either a shower or a bath as they see fit, so they offer a duality in terms of convenience. However, they cost more money, and they take up significantly more room. There is also the matter of having to step over the side when taking a shower. Between the three tiled sides, the basin, and the shower curtain, there is a lot of surface area to keep clean.
Stand-Up Showers
Stand-up showers are cheaper to install. They also require less footprint. There are times you might be able to remove a linen closet and create enough space for installing one of these. Cleaning them is easier to do since they have less overall surface area, and they're usually safer and easier to get in and out of. That said, nobody gets to enjoy a long soak in one of them like they could in a bathtub. They're a practical addition to a small bathroom might not make a small bathroom a master bathroom. 
Available Space
It's easy to look into a small bathroom and hopefully see the space for a shower tub or a stand-up shower. However, actual measurements can change things. This is more than just finding enough square footage, though. You also have to account for the drain and plumbing to the faucet. Rearranging other fixtures might free up room, but it can also mean redoing the plumbing for those fixtures as well. That adds up in terms of cost.
Being able to fit either a shower tub or a stand-up shower into a small bathroom can make it a fully functional bathroom. This can mean people don't have to share bathrooms as much when getting ready in the morning, guests can have their own space, or you just boost your home value before selling a property. Still, space considerations matter, and each fixture has its own pros and cons. Keep these things in mind when you are next looking for bathroom renovations in Hornsby.