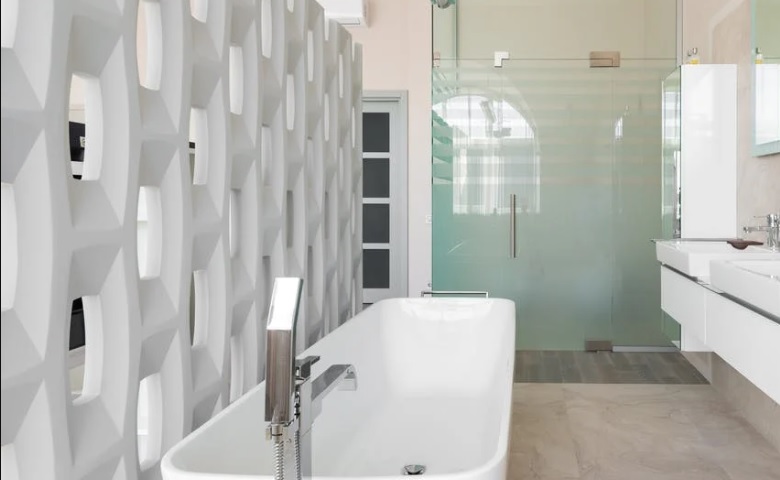 Today Auzflow going to discuss here something interesting on how to install a bathtub drain. Taking a bath in a bathtub really differs from a shower. Your mind will be busy or got stressed with many things, as a matter of fact, taking a bath obviously cool your mind. Instead of taking a shower, have a bath with a piece of symphony music, really great, isn't it? Obviously, it is.
Well, if you are looking for a Bathtub bath and found a drain problem, certainly you will get frustrated with the plumber who has done the job. Besides, this isn't a great issue, with 10-15 minutes of work, the issue can be solved easily. Let us see a simple guide in step on step how to install a Bathtub drain by replacing the old one. Before that, you need to be ready with the new parts by locating discount bathroom supplies near you or from a quick delivery trusted online store.
How to Install a Bathtub Drain in Simple
Remove the Stopper inside the Bathtub
You can easily spot a Stopper inside the Bathtub with a clear vision. You need to unclog it first, not for all the Bathtub, the Stopper will not be of the same kind. As a matter of fact, you need to drain the water inside the Bathtub to start the procedures. You need to Lift the Stopper and Turn the drain to make the primary procedure to remove the stopper. If there is a screw connected, remove it using a screwdriver. You need to be sure that stoppers are free to pull. In order to get loosen the stopper, Twist in Counter Clockwise direction.
Take out the Drain Flange that you see inside and this has to be removed in the same counterclockwise direction. If there is a putty particle on it, wash it away using some kind of alcohol. However, once installed with a New Flange, make sure there isn't any water leak by applying some waterproof seal.
Install a New Stopper instead the Old One
Replacing a new stopper is a good idea and make sure it is tight enough to perform its action. The lever drains are usually manufactured with a plunger as well as connected with a linkage. Such that you need to push it gently into the overflow pipe to carry out the operation.  However, you should be sure, with the same measurements, you bought the replacing products. Such that, it helps the assembly and that finds easy operation for the smooth performance of Bathtub without any issues in future. Check it is watertight and levels up the water inside the bathtub.  Hope this without a plumber can do, if you find it hard to follow, with a plumber, like as said, it will be completed in 10-15 minutes.
Summing up
Find more informative ideas and meaningful stories soon. Certainly, you might have felt this experience in the Bathtub. Write to us in detail on how you sort it out and share your feedback regarding this informative guide.