Technology
Write A Blog Post For Effective SEO In 5 Steps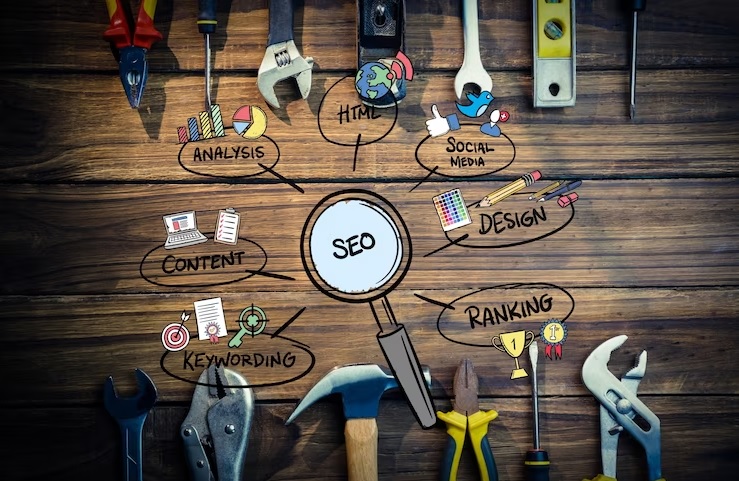 Having an active and well-populated blog on your website can be transformative for your SEO and online presence in general, however, there is a right and a wrong way to go about creating your content. Unless your blog posts are properly SEO optimised, you'll be all but wasting your time. But don't panic, because in this article we're going to show you how to write a blog post for effective SEO in 5 simple steps. Ready?
1. Content that's good enough to EEAT!
The first step to creating effective blog content is adopting the EEAT framework (expertise, experience, authority, and trust).
In other words, when Google is crawling the internet and looking for the best content to rank for certain keywords, it's looking for content that demonstrates:
A high level of expertise.
A significant amount of experience.
Clear authority on a subject.
And a trustworthy source.
In Google's own words: "For informational content: very high quality MC (main content) is original, accurate, comprehensive, clearly communicated, professionally presented, and should reflect expert consensus as appropriate."
2. Proper keyword research
You also need to conduct proper research before you start your writing. It's not enough to pick a random subject and start writing about it; you need to know what your ideal target audience is frequently searching for on Google in relation to your industry, products and/or services, and then build your content around those keywords.
Make sure your titles have the appropriate keywords and that the search terms are naturally scattered throughout your content.
Beware of keyword stuffing: it's poor practice and makes content read terribly.
3. Understand keyword intent
Of course, you also need to understand the intention behind your chosen keywords. For example:
Informational: search terms that are intended to find out certain information, e.g., "how to build a treehouse?", "what's the capital city of Australia?", "how much does the average Brisbane SEO company charge?"
Commercial: commercial keywords typically represent a desire to purchase a specific product, e.g., "best running shoes", "floral skirts", "custom-made wrist watches."
Navigational: navigational keywords are used when users are looking to quickly find their way to a certain website, e.g., "Wikipedia", "Guardian news", "YouTube".
Once you know what people are searching for and why, it's far easier to tailor your content to accommodate their needs.
4. Write for featured snippets
Featured snippets appear on Google when you type in a specific question that can be answered (more or less) in one simple sentence. These appear at the top of a Google SERP (search engine results page) in a box of text at #0.
In order to have your content quality for a featured snippet, you need to write clearly and with concision. This is good practice because it encourages you to sum up each point with as little fat on each sentence as possible (which makes for easier reading).
5. Write with readability and engagement in mind
It's easy to get carried away with writing overly complicated blog posts for the sake of showing off your writing skills. However, this is a sure way to turn certain readers off. And while you could argue that your audience largely enjoys long-form content with big words and flashy language, it makes it inaccessible to others.
When using simple language and short sentences, your writing can be engaged with by everyone. Not only that, but a focus on proper structure and readability can also reduce bounce rates, attract repeat readers, and generate backlinks. Focus on the following:
Keep text organised under clear headers.
Use short paragraphs and sentences.
Use bulleted lists to break up the information.
Add videos and photos with intention.
Conclusion
The key to effective SEO writing is to write with purpose. As long as you do the proper research and planning, not only will your SEO fare better in the eyes of Google, but it actually becomes far easier to write high quality content as quickly and efficiently as possible without compromise.
We hope you've found this information insightful and wish you luck with taking your blog posts to the next level!