Travel
What to Prepare Before Going to Koh Samui by Plane?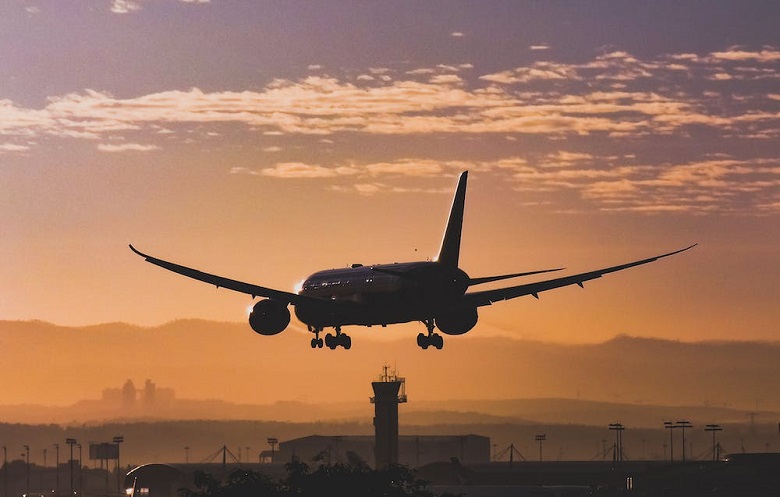 Want to vacation in a tropical country? Thailand is one of the tourist destinations that you can choose. Not only Bangkok, you can come to Koh Samui in the Surat Thani province. It is Thailand's third largest island, presenting a beautiful natural tourist attraction.
This island has stunning and relaxing beaches. The beach atmosphere on Koh Samui is calm because not many tourists visit this island. For those of you who want to travel solo, honeymoon with your lover, or enjoy a holiday away from the hustle and bustle of the city, Koh Samui is the best choice.
Access to Koh Samui is easy because this island has its airport. You can take a flight to Samui International Airport. You can use Traveloka to book tickets for flights to Koh Samui—many major airlines, such as Bangkok Airways, Thai Airways, and Qantas.
Things to Prepare Before Flying to Koh Samui
Koh Samui offers a pleasant beach atmosphere with stunning views. Enjoy a day in a tropical country by relaxing on a clean white sand beach and the musical sound of the waves. You can relax and calm your mind by vacationing here. Many beaches provide different uniqueness on Koh Samui, making your holiday unforgettable.
1. Choosing the Airlines
Traveling to Koh Samui is very easy. You don't need to land at the airport in Bangkok and continue your journey by other public transportation, just book a plane ticket from Sydney to Samui Airport. Various airlines serve flights to Koh Samui, such as Bangkok Airways, China Southern Airlines, Malaysia Airlines, Qantas, and more.
2. Searching for the Flights Duration
The flight route from Sydney to Koh Samui involves a transit or stopover. The cities selected for transit on this route are Singapore, Jakarta, Hong Kong, and many more. Then, the time needed to travel from Sydney to Koh Samui is 21 to 40 hours, depending on several factors, such as the route chosen and the time required for the transit city.
Flight prices from Sydney to Koh Samui also vary, depending on the airline chosen, flight class, booking date, and more. The ticket may cost between 687 to 10,000 AUD. For more complete information regarding flights on this route, it is recommended that you contact the relevant airline to get information regarding the latest prices, facilities available, departure schedules, and more.
3. Documents to Prepare
Tourists from Australia are lucky enough to visit Thailand because Australia is included in Thailand's Visa Exemption list. Australians who enter Thailand as tourists for up to 10 days do not need to apply for a visa.
If you plan to go on a long holiday, you can apply for Long Term Visas for Australians, specifically the Special Tourist Visa (STV). This visa allows for a 30-day visit to Thailand, possibly extending it up to 90 days. For Australians who wish to obtain a visa for longer stays in Thailand, they can apply for an Elite Thailand visa. This visa allows tourists to stay in Thailand for 5, 10, or even 20 years.
4. The Ideal Time to Go for Holiday Trip
Koh Samui is very famous for its beaches and green forests. If you want your holiday comfortable and can enjoy fun outdoor activities on Koh Samui, you can consider the best time to visit Koh Samui.
The island of Koh Samui has two seasons: dry and rainy seasons. You can visit from December to August to get warm and sunny weather in the dry season. The rainy season in Koh Samui lasts from September to November.
Are You Ready to Have a Wonderful Trip to Koh Samui?
If you go on holiday to Koh Samui with Traveloka, you can experience great excitement. Choose your favorite airline and book flights from Sydney to Koh Samui. Don't miss out on exploring the exotic and enchanting islands. Book your flight now and create unforgettable holiday memories.