Lifestyle
Eye Makeup Trends To Follow In 2022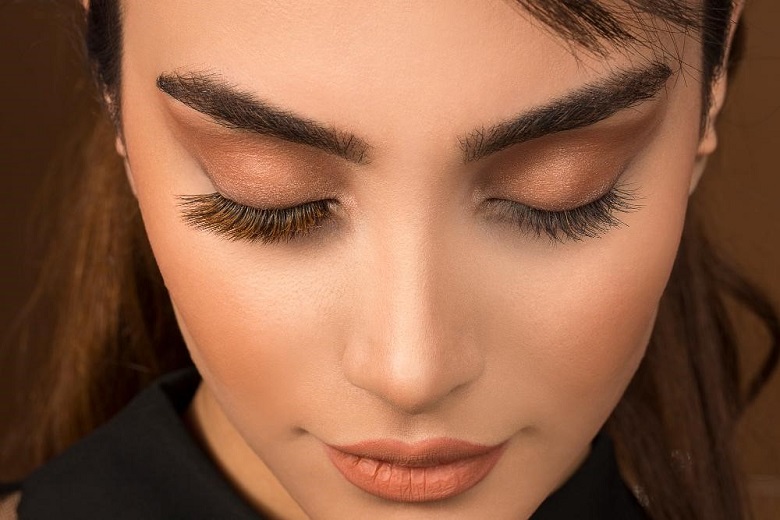 Finally, free from the lockdowns and back to the world of glamour, you will see a large variety of fashion trends popping up in 2022. While all makeup lovers have their eyes out for the latest makeup trends to follow, we have listed down some of the hottest eye makeup trends for you which will make your eyes pop!
Because the lockdown made people reminisce things from the past and an air of nostalgia developed, the trends to follow this year are mostly inspired by the 80s and 90s. Let's start with the Monochromatic looks.
Monochromes And Bronzers
Bronze tones are trending again because it's fall and this is why the latest monochrome look to follow would be great if it's in earthy tones. If you don't have a palette in earthy tones, then you can get Aritaum Mono Eyes Palettes Earth which comes in all the soft and earthy tones you need for fall. Pair the bronzer with your eyeshade and lipstick and that's all you need to flaunt a nice monochrome look.
Kitten Eyeliner With Soft Tones
Like we said earlier that the season favors fall hues, flaunting a cat eyeliner would be a great idea with your bronze and gold shadows. A winged cat eyeliner not only defines your eyes but also gives you a catchy look. This is a great option for masque parties and glamorous evenings.
Light Eyes and Bold Lips
The only way to add some definition to your face on a glam night is to make sure either your eyes or your lips pop! If you're not ready for heavy eye makeup, then just grab a bright lipstick and define your lips. The eyes can be light with a pop of mascara.
Negative Space Eyeshadow
If you're not aware of negative space eyeshadows, then it's high time you pay attention to them. These eyeshadows look great in two tones with which you can create negative space on your eyelids. You can easily create this look with a kohl pencil but make sure you keep a Q-tip with you in case the eyeshadow spreads.
Pastel Hues
While many things may have changed, Pastel hues are here to stay! Soft pastel colors are still trending and if you wish to flaunt a soft pastel look that makes your face light up then you can opt for it without hesitation. You can use a hydrating serum to give your face a fresher look and a nice puff of highlighter to brighten the face overall.
Soft Eyes With A Glossy Lip
Although matte lips look super-hot, 2022 is all about glossy lips. There are numerous tints in the market that come with a shiny texture to appear as a gloss and give you that lustrous look. With a glossy lip, the trending eye makeup is soft and shiny. You can opt for a soft eye palette and pop it with a defining eyeliner.
If you're looking for a place to buy trending makeup products from then Sensoo Skincare; a Korean website is your place! They have top-of-the-line Korean makeup and skincare products that you'll love.