Lifestyle
StorageX: Revolutionizing Self-Storage in South East Melbourne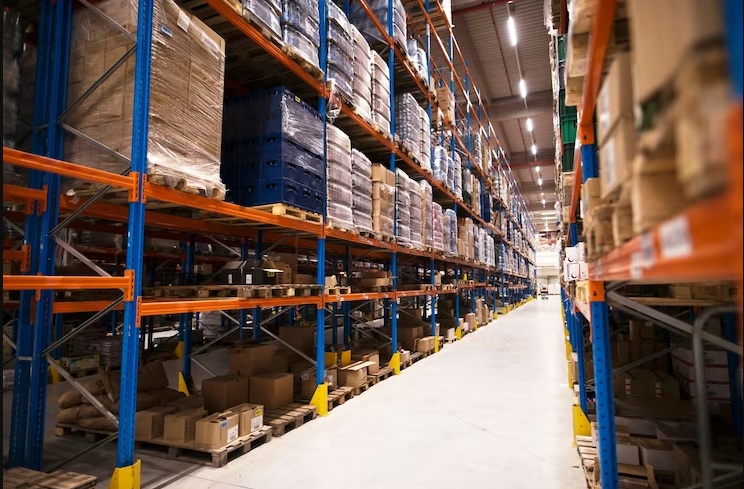 When it comes to finding extra space for your belongings, whether you're moving house, running a business, or simply need some additional storage, StorageX has got you covered. Located in the heart of South East Melbourne, StorageX offers secure, accessible, and diverse self-storage solutions that cater to all your needs. With a range of unit sizes and a dedicated team ready to assist you, StorageX is the ultimate solution for your storage requirements.
We all find ourselves in need of more space at some point. Whether you're relocating to a new home or expanding your business, StorageX understands the importance of having sufficient storage. With a wide selection of unit sizes and specialty storage options, you can trust that StorageX will provide the ideal space for your needs. From that extra room for your business inventory to a secure place for your cherished belongings, StorageX has the solution.
Convenience and accessibility are at the forefront of StorageX's offerings. Situated on North Road, StorageX's drive-through facility ensures easy access to your storage unit. Whether you require storage for commercial or personal purposes, StorageX has tailored solutions to meet your requirements.
For businesses in need of additional space, StorageX offers commercial storage solutions that can adapt to the ever-changing demands of your company. As businesses grow, the need for more room becomes inevitable. StorageX understands this and is here to provide the extra space required to support your business needs. With StorageX, you can focus on your business while knowing that your inventory is secure and easily accessible.
Moving can be a challenging task, but with StorageX, finding more space becomes a breeze. If you're in the midst of a move and require temporary storage, StorageX can help. Renting a self-storage unit from StorageX allows you to bridge the gap between leaving your current place and moving into your new home. With affordable storage options and a team ready to assist you, StorageX takes the stress out of the moving process.
Security is a top priority at StorageX. You can trust that your belongings are tightly secured within their premises. With 24/7 camera security surveillance, individually alarmed units, coded key pads at all entrances, well-lit facilities, and a fenced perimeter, StorageX ensures the safety of your items. For further peace of mind, feel free to chat with their team about additional security measures in place.
What sets StorageX apart is their commitment to providing a superior self-storage experience. Conveniently located in South East Melbourne, StorageX offers affordable rates for local tenants. Situated between Chadstone Shopping Centre and Monash University's Clayton Campus, StorageX brings storage solutions closer to you.
To ensure that you have all the information you need, StorageX provides a comprehensive FAQ section on their website. Here, you can find answers to common queries and gain a better understanding of their services. Additionally, their blog offers valuable insights into specialty forms of storage and helpful tips for moving into your storage unit.
With office hours from Monday to Friday and access available seven days a week, StorageX provides flexibility to cater to your schedule. Their commitment to customer service and satisfaction is evident in their availability and dedication to assisting you every step of the way.
So, if you're in need of storage solutions in South East Melbourne, look no further than StorageX. Their secure, accessible, and diverse range of storage units, coupled with their attentive team, ensures that all your storage needs are met. Experience the convenience and peace of mind that StorageX brings as they revolutionize the self-storage industry in South East Melbourne.
Contact StorageX today and discover the perfect storage solution for you. Whether you're a business owner seeking extra space or an individual in need of temporary storage during a move, StorageX is here to help. Trust in their expertise, secure facilities, and commitment to customer satisfaction to make your storage experience seamless and hassle-free.